Building India's Largest Logistics Park For Future - ESR Group
A Multi-Modal Logistics Park (MMLP) is often an intermodal freight-handling facility with mechanised material handling arrangements, including warehouses, cold chain facilities, freight/ container terminals, and bulk/ break-bulk cargo terminals.
India's Largest Logistics Park contains inter-modal connections, such as dedicated railway lines, access from a major highway(s)/ expressway(s) to facilitate commercial vehicle mobility, and link to an airport or seaport (or inland waterway terminal). As a leading logistics real estate platform, ESR Group aim to build logistics infrastructure for the new economy and assemble the backbone of 21st-century commerce across the APAC region.
What Benefits Does ESR Group Offer?
The benefits of a Multi-Modal Logistics Park are numerous. They include:
With all modes of transportation available at the park, companies can save money on shipping costs.
Goods can be distributed quickly and efficiently to meet customer demand.
By consolidating shipments into one location, businesses can improve their efficiency and reduce their operating costs.
By having all modes of transportation available, businesses can better manage their inventory and optimise their stock levels.
A Multi Modal Logistics Park can help businesses reduce their environmental impact by consolidating shipments into one location.
Why is MMLPs Crucial to the Future of Indian Logistics?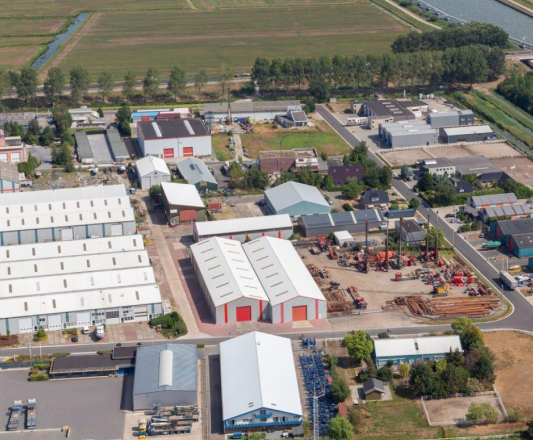 The adoption of MMLPs at important sites in India would reduce logistical costs and contribute to the growth of the Indian economy. However, the implementation of India's Multi Modal Logistics Park and the development of overall logistic infrastructure continue to be government initiatives in India;
the Government of India may wish to address a few operational challenges, such as providing a single window clearance for India's Multi Modal Logistics Park implementation, in order to expedite the implementation of MMLPs.
The Indian government has already made effective initiatives toward logistics growth in the nation, such as designating logistics as one of the infrastructure sectors in 2017. This has facilitated the fund's accessibility to private parties interested in developing the logistics infrastructure sector. This clearly demonstrates the dedication of the Indian government to develop the country's logistics infrastructure.
While establishing India's Multi Modal Logistics Park is a promising start toward developing India's largest logistics park, how well the Indian government will execute them remains to be seen.
Current Scenario in India
Each logistics area in India has complex obstacles that result in poor efficiency and high costs.
MMLPs may assist freight aggregation and distribution, integrated storage and warehousing, seamless multi-modal freight transfer, technical support, and value-added freight services in reducing these costs.
MMLPs seek to enhance India's freight logistics industry by decreasing freight costs and time, lowering storage expenses, reducing vehicle pollution and congestion, enhancing consignment tracking, and more.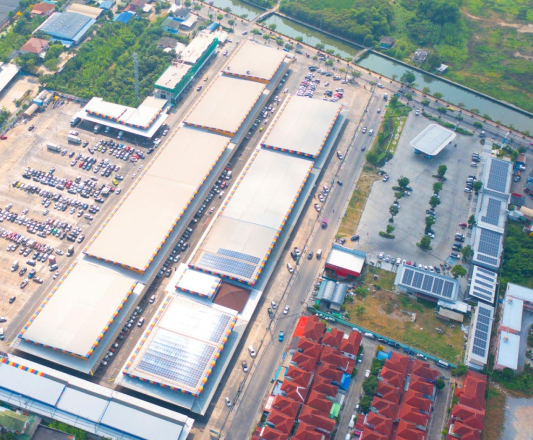 Why ESR Group Tops in Logistics Parks?
ESR Group joined the Indian market with an unrivalled team of experienced individuals intent on transforming India's industrial and logistical landscape. We have swiftly grown to fifteen locations around the nation.
ESR Group's in-house team provides a completely integrated service that drives customer-centric solutions, active asset management, efficient park management, and a strategic approach to real estate investment management - giving form to real future solutions and places. ESR Group provides a state-of-the-art infrastructure with quick access to key consumer hubs in north India.
Committed to quality, committed to value - ESR Group!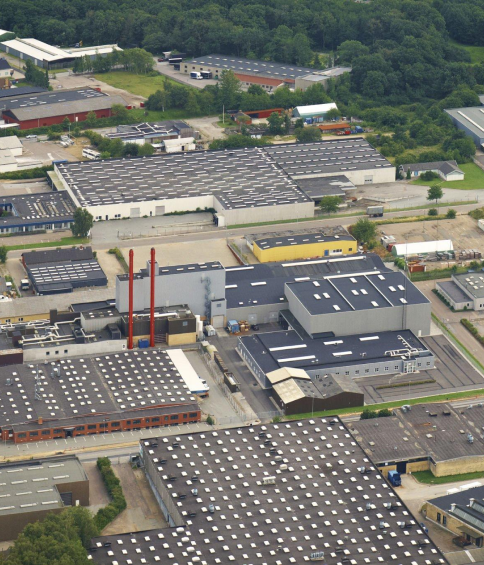 Frequently Asked Questions
The Multi-Modal Logistics Park is a facility that enables goods to be transported via multiple transportation modes. This allows for goods to be delivered more quickly and efficiently.
A Multi Modal Logistics Park is a type of freight transport facility which integrates different transportation modes, such as road, rail, water and air, into one location. This allows for the efficient transfer of goods between these modes and can improve the overall efficiency of the supply chain.
A logistics park offers businesses sufficient warehouse space that may also contain custom-built storage facilities, office working spaces, transport terminals, gasoline pumps, ports, labour accommodations, and retail facilities. In certain instances, they also provide meals and housing.
Freight aggregation and distribution
Multi-modal freight transport
Integrated storage and warehousing
Information technology support
Value-added services.
A multi-modal logistics provider is a company that offers a variety of transportation services, such as trucking, rail, air and ocean freight. This type of company can help companies move their products more efficiently and cost-effectively.