Oragadam, Chennai: A Thriving Industrial Hub Fueling India's Growth
Oragadam, situated 50 km from Chennai, has emerged as a pivotal industrial powerhouse in India. Its strategic location, excellent infrastructure, and business-friendly environment have made it a preferred destination for industrial expansion. Oragadam is home to over 22 Fortune 500 companies and diverse industries, including leading auto manufacturers, auto ancillary industries, electronics, defence, renewable energy, and 3PL brands. In recent years, Oragadam has also emerged as a major hub for research and development in the automotive and other sectors. The Tamil Nadu government's pro-business policies, robust connectivity, and a well-developed ecosystem of suppliers and skilled labour make Oragadam an ideal choice for companies seeking to establish a strong manufacturing presence in India. This dynamic hub signifies Chennai's industrial prowess and contributes significantly to the nation's economic growth, reinforcing its position as an industrial juggernaut on the rise.
The Tamil Nadu Advantage
Tamil Nadu boasts an extensive industrial infrastructure, a well-experienced workforce, and a business-friendly environment. It also harbours significant industrial clusters in automobiles, electronics, textiles, and pharmaceuticals.
In light of the Indian government's visionary Production Linked Incentive (PLI) schemes to foster domestic manufacturing, Tamil Nadu emerges as a key beneficiary, attracting substantial investments in sectors spanning automobiles, electronics, textiles, and pharmaceuticals.
Tamil Nadu continues to shine in Foreign Direct Investment (FDI), having magnetised investments totalling a remarkable US$13.3 billion in the year 2021-22 alone.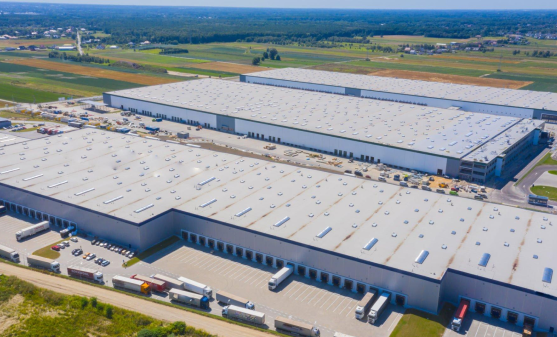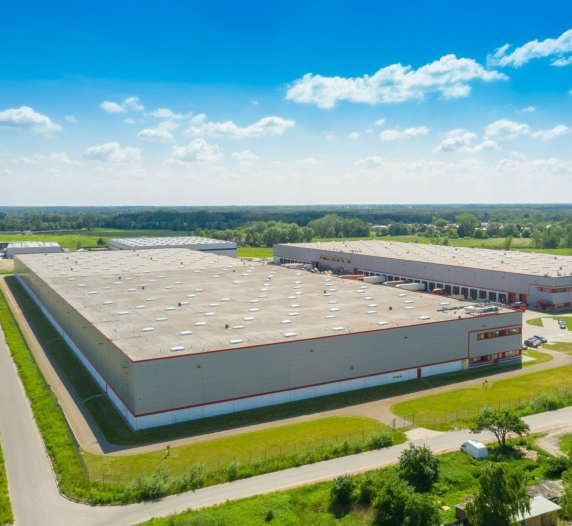 Here are some compelling reasons why Tamil Nadu reigns supreme as an optimal destination for establishing manufacturing or warehousing facilities:
World-class Infrastructure: The state offers an extensive network of roads, railways, and ports underpinned by top-notch infrastructure.
Skilled Workforce: Tamil Nadu is home to a vast pool of skilled workforce, with numerous educational institutions nurturing a pool of qualified engineers and technicians.
Business-Friendly Governance: The government of Tamil Nadu is committed to supporting enterprises and has initiated several policies and initiatives to promote investment and growth.
Industrial Hubs: Tamil Nadu houses major industrial hubs in sectors critical to commerce, providing businesses with seamless access to a network of suppliers and customers.
Cost Efficiency: With lower energy costs, reasonable workforce expenses due to a relatively low cost of living, and a government emphasis on skill development, Tamil Nadu offers a competitive cost of doing business.
ESR Oragadam Industrial & Logistics Park
Nestled across a sprawling expanse of 80 acres, with a development potential of 1.7 million square feet and 13 buildings, ESR Oragadam Industrial & Logistics Park is the epitome of high-spec industrial space. Situated in the heart of Chennai's most industrially advanced neighbourhood, a mere five-minute drive from the Oragadam Junction, this avant-garde facility features Grade A specifications to accommodate automation while adhering to the most stringent global compliance and sustainability standards.
ESR Oragadam Tamil Nadu presently boasts an impressive clientele spanning various sectors such as electrical, renewable energy, furniture, fashion tech, and automotive. It firmly establishes itself as the preferred destination for international corporations seeking to commence or expand their operations within the micro market.  
This meticulously designed park is engineered to expedite your expansion endeavours. It presents a 'plug-and-play' facility, with an area of 3,20,044 sq. ft., poised for immediate occupancy. Additionally, it features two upcoming buildings, 80,080 sq. ft. and 2,55,000 sq. ft., scheduled to be ready by March 2024.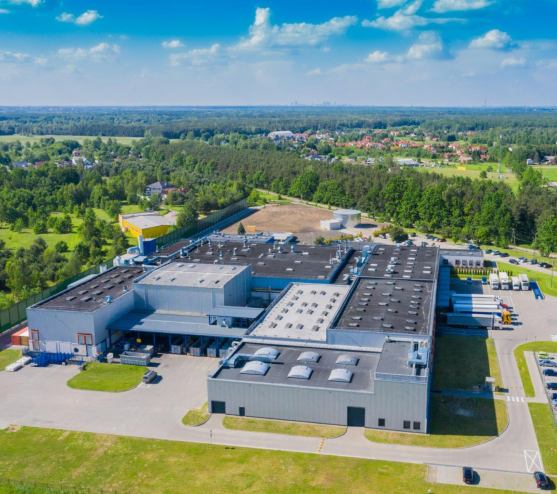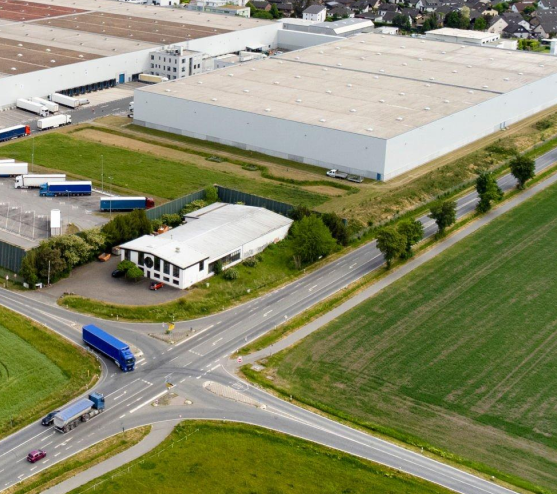 Multimodal Connectivity
ESR Oragadam Tamil Nadu Industrial & Logistics Park enjoys a strategic location along the six-lane Oragadam Walajabad highway, ensuring unhindered vehicular movement. This prime location is seamlessly connected through rail, road, air, and port transport networks.
Oragadam Junction: 8 km
Walajabad Railway Station: 10 km
Chennai City: 50 km
Sriperumbudur SIPCOT: 25 km
Tambaram Railway Station: 30 km
International Airport: 39 km
Ennore Port: 96 km
Chennai Port: 59 km
With such strategic connectivity, this location is a gateway to essential transportation hubs, commercial centres, and industrial zones.
Best-in-Class Features
Impressive Clear Height: With a soaring eave height of 10 metres, this facility provides ample space for efficient racking and storage, optimising space utilisation. Clear grid spans of 16.0 to 24.0 metres further enhance interior space planning.
Robust Roof Load Capacity: Designed to accommodate 30 kg/sq. Mt collateral load for sprinklers, electrical systems, and other utilities, along with a 20 kg/sq. The mt design load for solar panel installation. Durable Flooring: Boasting a 5-ton UDL floor design and FM2-compliant flooring, it can withstand racking and MHE movement heavy loads, ensuring the safety of personnel and equipment.
Abundant Power Supply: With 1 KVA per 1000 Sq. Ft., this facility caters to all operational needs, including lighting, ventilation, and material handling equipment.
Efficient Docking Apron: The 16.5 m docking apron is optimised for 40-foot trucks, ensuring smooth and seamless loading and unloading of goods and sufficient turning radius.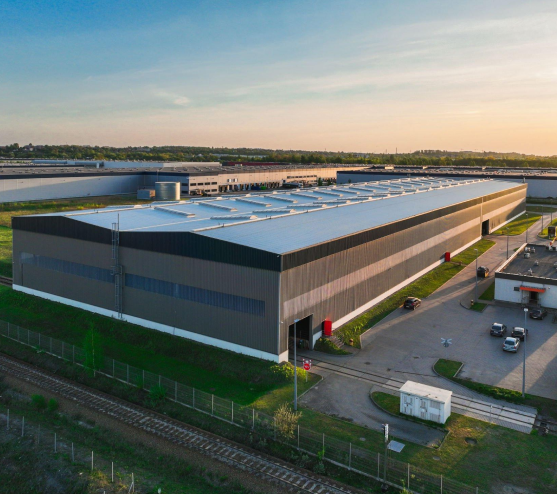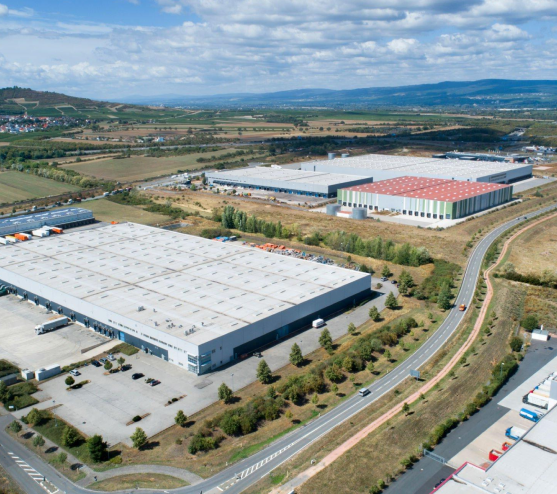 Wide Internal Roads: Generous 12-metre-wide internal roads facilitate effortless vehicle manoeuvring, ensuring efficient operations. Daylight Integration: 4% of the roof area is fitted with skylights, harnessing natural light to reduce artificial lighting reliance by 15-20%.
State-of-the-Art Sprinkler System: K115 sprinkler system norms are installed as per NBC regulations; this advanced system ensures robust fire protection.
Comprehensive Fire-Water Facilities: Equipped with fire tank capacity and fire pump per NBC norms, guaranteeing ample water supply for firefighting needs.
Committed to Sustainability for a Greener Tomorrow
Environmental consciousness reigns supreme at ESR Oragadam Industrial and Logistics Park. Our Grade A buildings are pre-certified gold by the Indian Green Building Council (IGBC), and our park adheres to stringent ESG standards. ESR India has garnered a coveted 5-star development rating from GRESB for our sustainable practices.
Our parks exemplify energy, water, material, and waste efficiency. Solar-ready rooftops, STPs, rainwater harvesting, and water reuse are integral features. Park-wide waste segregation and recycling initiatives are standard practice. Green spaces are thoughtfully incorporated to enhance experiences and reduce emissions. Skylights enable natural light, curtailing electricity consumption. The parks also house EV bikes for internal mobility and EV charging stations.
Summing It Up
At ESR Oragadam Tamil Nadu Industrial and Logistics Park, we firmly believe in harmonising industrial growth with a reduced carbon footprint. We are dedicated to forging a greener, more sustainable future for all. Explore an ideal opportunity for manufacturing and warehousing expansion for your unique business needs. For in-depth insights and experience the difference! Start unfolding a new story every time you choose - ESR.
Know more about our warehouse rent in Chennai on our official website.

&nbsp 91+ 9627233333 &nbsp&nbsp &nbsp

&nbsp ind_leasing@esr.com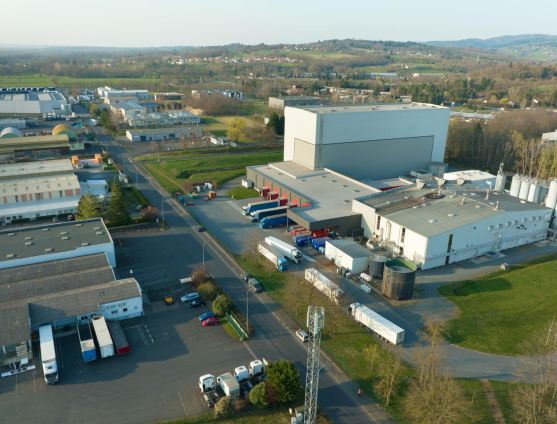 Frequently Asked Questions
A WMS is a software tool that helps companies' control, direct, and improve their warehouse operations by automating processes and coordinating staff, equipment, inventory, and orders. 
The ESR warehouse management system can keep track of everything in the warehouse, from putting together schedules for loading dock receipt to ensuring things are put away correctly in storage to figuring out how much packing material is needed for a certain product. 
On-site waste management is provided at our facilities.
A warehouse management system has many advantages, such as:
Real-time access to high-quality data that lets you see more of your supply chain
Accurate demand projection
Less money is spent on labour because it is used well.
Warehouse methods have been streamlined.
The purpose of a warehouse management system is to plan, organise, and optimise warehouse operations. The purpose of the system is to ensure that the right products are delivered at the right time while maximising both efficiency and cost. 
Our industrial and warehouse spaces integrate top-tier security protocols. Our cutting-edge app takes charge of park access, meticulously verifying all visitors. At the entrance, a vigilant 24/7 security team oversees the entry of both individuals and vehicles, scrutinising their pre-approvals. The entire expanse of our park is monitored by 360-degree PTZ cameras, promptly alerting our security personnel at the first sign of irregularities or suspicious activities. Our dedicated security team consistently patrols the park's perimeter to ensure round-the-clock safety.