Rajpura: An Emerging Industrial & Logistics Hub Powered by ESR
Rajpura is a strategic location with well-developed infrastructure, and various industries contribute to its importance as an emerging industrial and logistics hub in northern India. It is often called the 'Gateway to Punjab' due to its location on the border of Punjab and Haryana and its proximity to Jammu & Kashmir, Uttarakhand, and Himachal Pradesh.
Advantages of Rajpura as an Industrial Destination
There are several advantages to setting up an industry in Rajpura, including:
Strategic location: Rajpura is strategically located at the crossroads of major national highways and railway lines. This makes transporting goods and raw materials easily to and from the city.
Well-developed infrastructure: Rajpura has a well-developed infrastructure, including roads, power, water, and telecommunications, making it an ideal location for setting up an industry.
Favourable government policies: The Rajpura Punjab government has many favourable policies in place for industries, including tax breaks and subsidies.
Skilled workforce: Rajpura has a large pool of skilled workers available, thanks to several educational institutions in the city.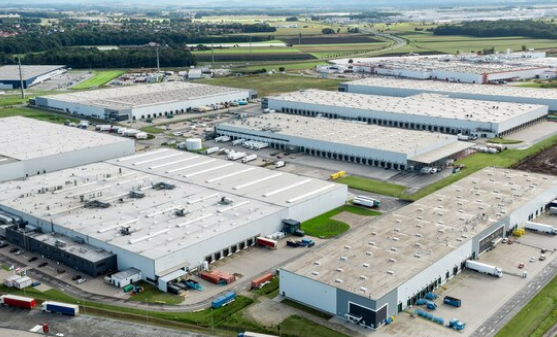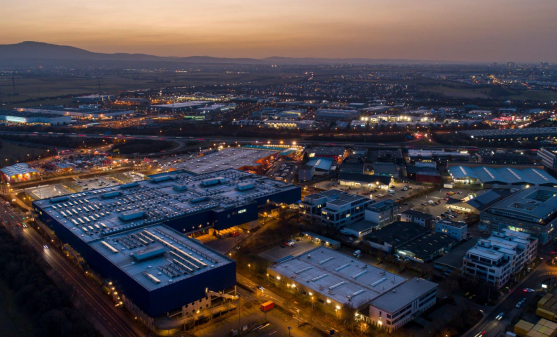 Key Industries in Rajpura
Some of the critical industries in Rajpura include:
Engineering: Rajpura is home to many engineering companies, including Hero Cycles, JSW Steel, and Bharat Forge.
Pharmaceuticals: Rajpura is also a significant centre for the pharmaceutical industry. Some major pharmaceutical companies in Rajpura include Lupin, Cadila Pharmaceuticals, and Mylan.
Food processing: Rajpura is located in the heart of the Punjab breadbasket and is home to several food processing companies. Some major food processing companies in Rajpura include Nestle, Kellogg's, and Britannia.
Textiles: Rajpura is also a significant centre for the textile industry. Some major textile companies in Rajpura include Grasim Industries and Vardhman Textiles.
ESR Rajpura Industrial & Logistics Park Grade A Buildings for Light Industrial & Warehousing Operations
ESR Rajpura is a state-of-the-art project located in Rajpura's prime industrial belt. It is spread over 22.5 acres, is designed to accommodate 3 buildings, and has a development potential of 500,000 sq. ft. A plug-and-play facility is being developed with a dimension of 1,70,000 sq. ft. for immediate expansion needs.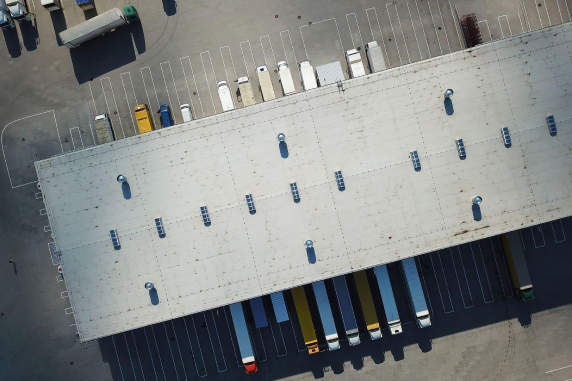 ESR Rajpura Features
Strategically Located
The park is just 300 metres away from NH-44, adjacent to the Grand Trunk Road (NH-1) and Banur Tepla Road in Punjab. National Highway 44 (NH 44) connects this park to major cities like Chandigarh, Ambala, and Delhi, making this location an ideal destination for distribution in the northern states. Upcoming infrastructure developments and access to multimodal transportation via rail, air, and road make it an excellent location for setting up industrial units and warehouses.
Customised Solutions
The ESR team will closely work with you to understand your business and requirement and suggest design variations and additional tenant enhancements you might need to create a facility that is specific to your business needs.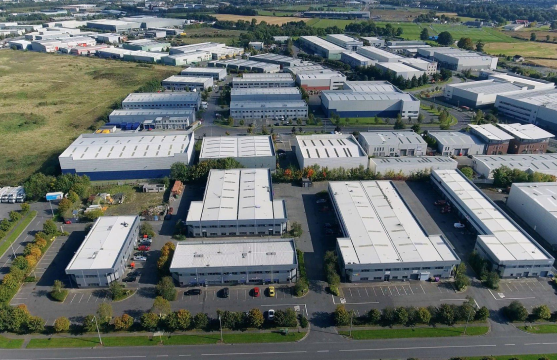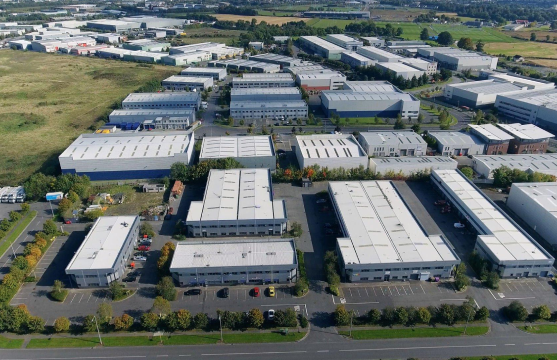 Leasing Options
This park offers plug-and-play or ready buildings and built-to-suit or customised buildings. If you have an urgent expansion requirement, you can choose our upcoming 1,70,000 sq. ft. plug-and-play facility, and for customised options, you can choose between the two built-to-suit buildings with areas of 211,152 sq. ft. and 230,711 sq. ft. The delivery of built-to-suit buildings is approx. 10 months.
Grade A features
The park features high-quality buildings with 10 metres from the ground to the eaves, ridge ventilators or roof monitors that provide 3-6 air changes, a plinth height of 1.2 metres, and industrial FM-2 compliant flooring. The floor is designed to withstand a uniform distributed load of 5 tons, and the power load is 1 KVA per 1000 square feet. The building also complies with fire safety regulations and will be delivered with all approvals.
Ideal for Diverse Industries
This Industrial and Logistics Park can offer spaces for warehousing and light industrial operations for varied industries, including FMCG, Pharmaceutical, Biotechnology, Healthcare, 3PLS, E-Commerce, Aerospace, EV Storage Services, and Defence.
Certified Green Buildings
ESR Rajpura Industrial & Logistics will feature Grade A buildings and is pre-certified platinum by the Indian Green Building Council. Additionally, the buildings are solar-ready for solar panel installations—a space to grow your industrial operations while reducing your carbon footprint.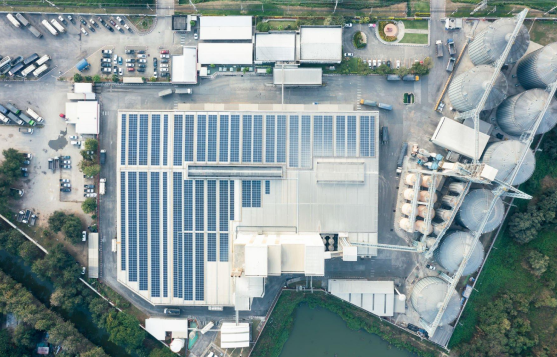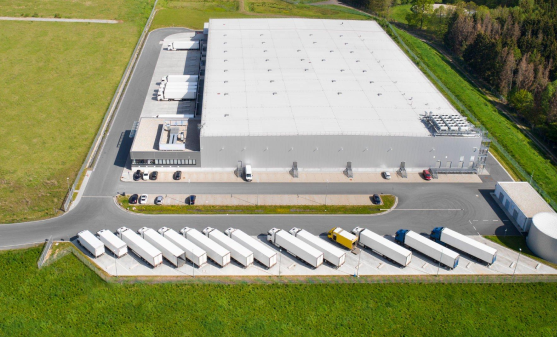 Access to Social Infrastructure
ESR Rajpura Punjab Industrial & Logistics Park has a vibrant social infrastructure to attract a skilled workforce and benefit companies setting up their regional operations.
Summing It Up
ESR Rajura Industrial & Logistics Park is the ideal destination for businesses looking to set up their operations in a thriving industrial and logistics hub in northern India. Contact ESR today to learn more about leasing options.
Know more about our warehouse rent in Chennai on our official website.

&nbsp 91+ 9627233333 &nbsp&nbsp &nbsp

&nbsp ind_leasing@esr.com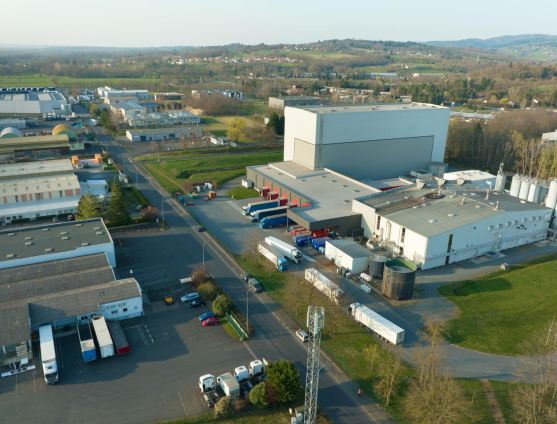 Frequently Asked Questions
All of our warehouses have the best level of security for your goods, such as state-of-the-art video monitoring that runs 24/7 and keeps footage for 30 days or more, cell-connected security systems, and patrolled yards. 
A 3PL warehouse is a link in the supply chain that lets customers use the 3PL's services for receiving, storing, and distributing goods. This allows customers to grow and shrink their business as needed without renting, maintaining, and running their warehouse.
The 1st step in the cross-docking process is getting the freight from one or more packages. The freight is then sorted into groups based on the customer's wants. Depending on the customer's wants, the goods are put on one or more shipments. 
Following are the industries in which we specialise:
Manufacturing
Automobile
3PLS 
E-commerce 
R&D