Finding the best warehouse in Hyderabad
Hyderabad has seen some major industrial growth in the past few years. Thanks to e-commerce and third-party logistics, warehouse activity has risen in the city. The demand for a warehouse in Hyderabad can be seen in the total warehousing stock growth of 5%, from 20.5 million ft2 in 2020 to 21 million ft2 as of 2021. Additional spaces are constantly being added to existing warehouse sites, and new units are always in construction.
If your business needs a warehouse space in Hyderabad, there is no doubt you are bound to come across some attractive units that will grab your attention. Yet, picking the perfect unit can be a tough decision, especially considering accessibility and warehouse rent in Hyderabad. Here is a brief outline of what to look for while choosing warehouses and storage units in Hyderabad.
What to Look for in a Warehouse in Hyderabad
This one is a no-brainer because the very purpose of a warehouse is to store goods and raw materials. Depending on the size of your business and its nature, choose a unit that supports your operations. Whether you need to store raw materials for future purposes, maintain equipment, or simply hold the finished goods before they are shipped out, having ample storage space and some room to spare for an office can do a lot of good to your business.
While taking in the size of the warehouse unit, you should also consider if the space is flexible for renovations. Once you start using a space, you might get ideas on how to make it more adaptable for your purpose. If the warehouse does not show possibilities for remodelling or renovation, the unit may not be the best for you.
Connectivity and accessibility play major roles in the success of a business. If the logistics are not quick enough, you lose out on valuable customers and their brand loyalty. This is why you need to choose warehouses that are well-connected by various modes of transportation. The space should be easy to access in case you need other services or clients to visit the location. The best warehouse in Hyderabad is the one that supports your business needs without being a hazard to those living in the surroundings.
Apart from space and location, another important feature you must look for in a warehouse is the amenities. Some businesses require only basic amenities while others need special features like temperature control. Some units also offer safekeeping and transportation facilities covered by the regular warehouse rent in Hyderabad. If you can find a unit that provides technical and other assistance, you will find your business operating smoothly.
When you choose a storage space, make sure to go for one that requires the least maintenance. Fulfilling all your business commitments can overwhelm you during a good season, and adding upkeep of the warehouse on top of this is unnecessary. An ideal warehouse unit only requires minimal maintenance annually.
What Are the Benefits of Warehouses in Hyderabad?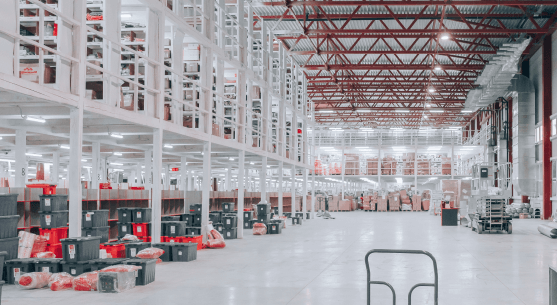 Opportunities to Enter New Markets
With a warehouse in a new city, a company can expand its business.
Your new warehouse space can be the most convenient site to manage your logistics, distribution services, and other operations.
A warehouse that is tech-enabled, well-maintained, and located in a prime location enables your business to connect easily with your target audience and reap profits.
Long-Term Commitment
The warehouse rent in Hyderabad might be just one reason people and businesses choose the city to establish a warehouse.
At the same time, warehouses in the city also support their clients during unprecedented economic crashes.
Small and mid-sized businesses face numerous issues in business operations while starting anew in a city.
The best warehouse providers offer cost-efficient, short-term, flexible, and personalised solutions to keep the firm going.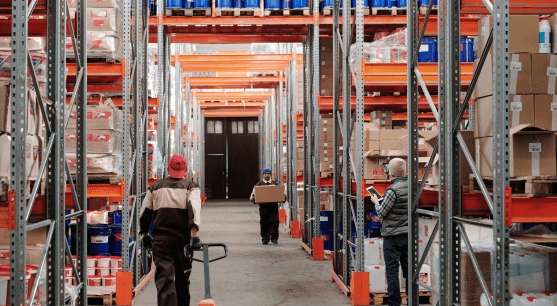 Minimising Costs of Operation
If most of your business operations take place in Hyderabad, it is only natural that you have a warehouse space there.
With the help of this warehouse, you can see dramatic decreases in the cost of operation and a rise in the efficiency with which orders are fulfilled.
Final Thoughts
To grow your business, expanding to new locations is a smart move. Hyderabad is a developing market for various industries, and you should throw your hat in the ring as soon as possible.
Contact Us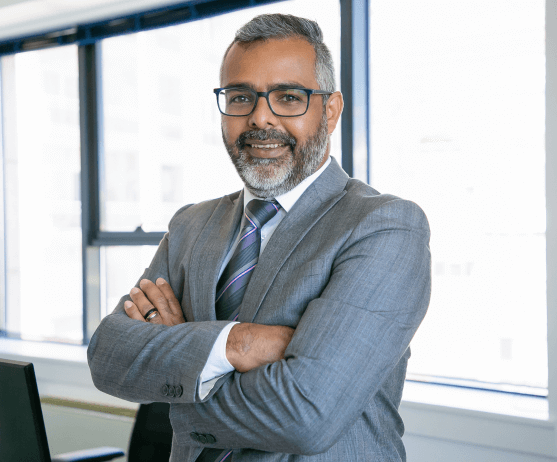 Frequently Asked Questions
CCTV surveillance, 24/7 security, 24/7 access, fire extinguishers, fire hydrants, and smoke detectors are a few safety and security measures in the warehouses. Based on the warehouse rent in Hyderabad, more measures can be added upon request.
The process starts with professional packers wrapping up and moving the items carefully. The goods are then transported to the site in a storage unit. During transit, the goods are supervised. The articles to be moved are also added to the inventory to be tracked. The goods are moved into the warehouse and arranged in ways that do not damage them. Most units have 24/7 surveillance to ensure maximum security.
A variety of industries use storage units and warehouse spaces in Hyderabad. Based on the features and locations of the unit, e-commerce, retail, FMCG, perfumes, cosmetics, publications, and office records are a few among the most commonly found industries.