Revolutionize Your Storage Solutions From ESR Group's Sustainable and Secure Warehouse Rent in Chennai
Are you looking for flexible and secure storage solutions in Chennai? Look no further than warehouse rent in Chennai from ESR Group. It offers secure, sustainable, and flexible storage solutions based on the amount of space consumed and the time consumed- freeing you from any long-term contractual lock-up.
With the warehouse-as-a-service, you can rest assured that you're getting the best infrastructure in the heart of Oragadam's industrial belt and are well-connected to road, rail, air, and ports. Take advantage of the 22 Fortune 500 companies nearby and enjoy the well-established industrial and social ecosystem!
The Salient Features of ESR Oragadam Warehouse for Rent
Best Location
The warehouse is located on the planned 6-way road between Oragadam and Walajahbad. As more vehicles use the Oragadam industrial route, making the warehouse a better choice for the industry.
Sustainable in Nature
The ESR warehouse rent in Chennai has earned the prestigious IGBC's pre-certified Gold certification, paving the way for integrating solar roofs into the premises. The warehouse parks have been designed to ensure maximum efficiency in using energy, water, waste, and materials while enhancing occupational health and the quality of the internal environment. With the IGBC's Gold certification, the ESR warehouse rent in Chennai is now poised to become one of the most sought-after facilities in the city. The highlights of the ESR warehouse: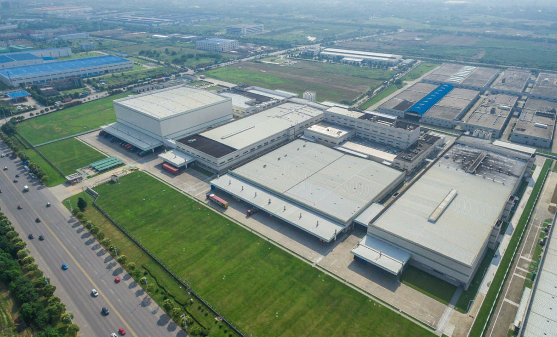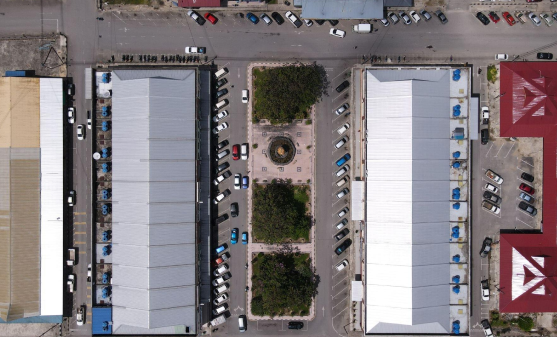 The highlights of the ESR warehouse
Energy-efficient building
Limited WWR (Wrong Way Risk)
Energy saving glass
Insulation in roofs to reduce heat gain
Smart energy meters to monitor energy consumption
Optimum usage of natural sunlight
Circulation of fresh air
Solar PVs are proposed to be integrated across all ESR parks
Know all about the sustainable features of the industrial parks here
.
Complete Security at the Warehouse
When it comes to warehouse security, it's important to protect the facility both inside and out. The ESR's external-facing warehouse security systems are used to defend entry points, parking lots, and the property line. These external security measures are useful for preventing theft by keeping thieves out of the warehouse for rent in Chennai.
In the same manner, the internal warehouse security of the ESR warehouse help to catch thieves who breach external warehouse security or employees who abuse their access to steal product from the warehouse. Instead of prevention and intimidation, internal security measures focus on limiting access or capturing evidence to help catch thieves after the fact.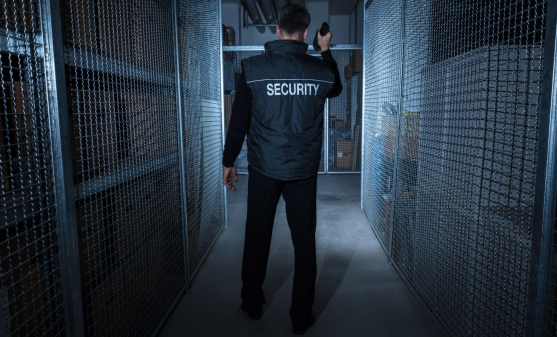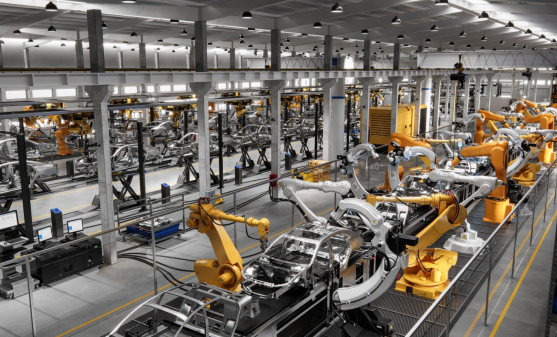 One Destination For All Types of Industries
ESR warehouses are the best place to store your business equipment safely and without any danger. The industries that warehouse rent in Chennai serve is:
Automobile
Auto Ancillary
Auto Component Manufacturing
R&D Centres
3PL Industries
Electronics
Energy
Aerospace
Defense
On-Demand Delivery
All warehouses from ESR Group are designed as per their utility design areas. Therefore, for any type of building/warehouse, you can easily contact the team for your ideal warehouse.
The delivery times for standard buildings range between ten and twelve months, an ideal time for handling the warehouse.
Facility Management System
A qualified facilities management team with global standards knowledge administers ESR parks. We take great care in maintaining the common park infrastructure, amenities, plant, and machinery and assisting you with incident management, renovations, alterations, and fit-outs.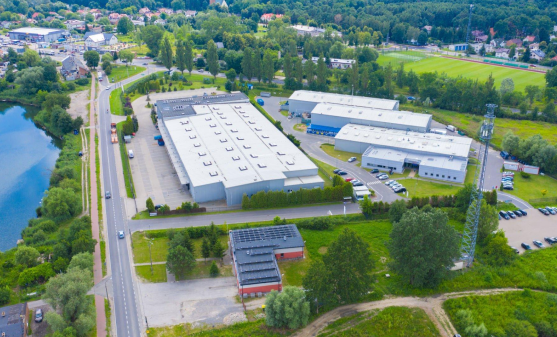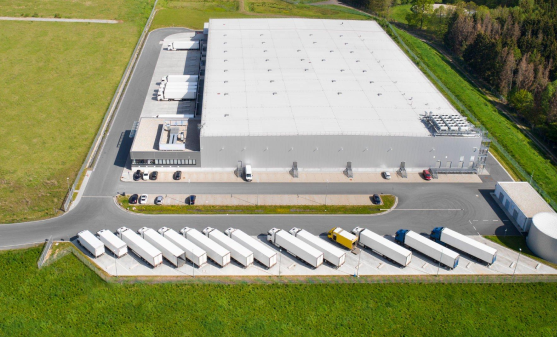 Some of the areas we execute our management system:
Incident Management
Landscaping
Waste Management
Engineering Services
Park Disaster Management
Facility Manager
Digitalised Service
The ESR India app serves as the platform for the digital administration of our parks. The app feed functions similarly to a community bulletin board at the park, allowing users to communicate with one another, share information, and keep tabs on recent announcements. In addition, it provides residents with access to a wide range of amenities.
Steps to Acquire Lease/Rent for The ESR Group's Warehouses
To assess the ESR warehouse's size, location, and other factors, you can fill out the form with your name, business name, and what you need from a warehouse for your business purpose.
One of the company's employees will contact you and tell you all about the available warehouses and how much they cost to rent. This way, you can also ask questions about the park's operations.
The ESR team has furnished more information about how it works to rent it out, which is as follows:
Base Rentals/Gross Rentals: ESR's base rental includes both basic and advanced features, such as the building's main frame, the building envelope, and docking.
Tenant Improvement Plans/Rentals: The ESR's development plan is flexible and can easily handle tenant improvements. The team divides these improvements into two groups: the normal tenant improvements and the additional tenant improvements, which help with renting and leasing.
As soon as you know these leasing terms from ESR Group, you can make the first payment for the warehouse lease and get the respective warehouse within the stipulated time of 6 months to 12 months.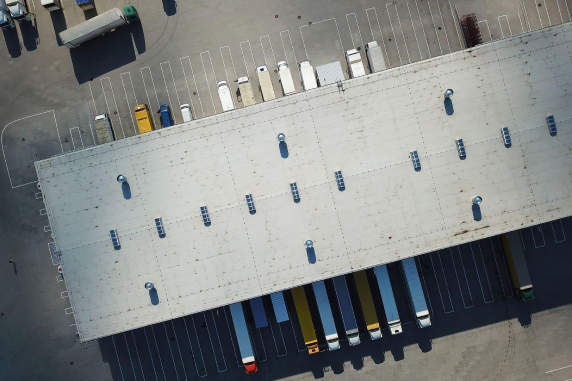 Summing It Up
ESR Group's warehouse for rent in Chennai is equipped with cutting-edge security features, providing distinctive solutions ranging from industry item storage to facilitating storage management and other amenities, such as smoke alarms, dedicated security, and CCTV monitoring 24 hrs a day, seven days a week, a barcode-assisted inventory management system, a biometric security system, and pest-safe premises.
Know more about our warehouse rent in Chennai on our official website.

&nbsp 91+ 9627233333 &nbsp&nbsp &nbsp

&nbsp ind_leasing@esr.com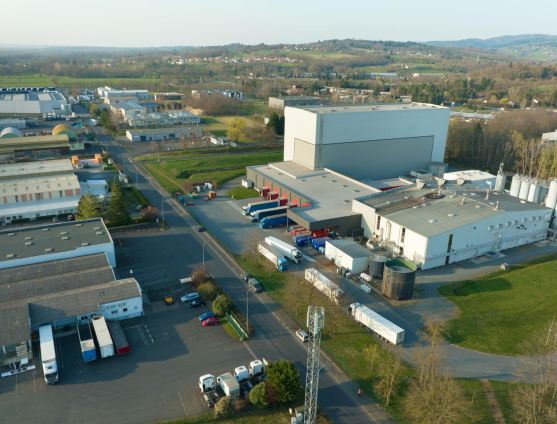 Frequently Asked Questions
Warehouse rates are based on how much space the product takes up, how quickly it moves in and out of the warehouse, and whether or not it has any special handling or shipping needs. We think that no one price fits all when it comes to warehousing services, so we set our prices so that they are competitive and meet the needs of our customers.
Send a contact form here to get a price for your goods.
Most Long and facilitated warehouse spaces from ESR Group have heat, air conditioning, or ventilation. (HVAC). These spaces were developed as industrial rentals and customized as per the users.
Most of the equipment and commodities stored in the ESR warehouses are safe and can be automated with the help of apps.
As you sign the rental agreement for any particular warehouse, the place is reserved for your business operations. In other words, it becomes exclusive.
ESR Warehouse Management System fed in the 'Smart Application' that keeps track of all stock amounts. Customers get a login to our system so they can check on their stock amounts in real time, 24 hours a day, 365 days a year.