ESR Bhiwandi Logistics and Industrial Parks - The Leading Centre of Warehousing Solutions
Bhiwandi, a suburb of Mumbai that serves as a warehouse hub, is home to hundreds of godowns belonging to online retailers such as Flipkart, Amazon, Reliance Retail, and Jiomart. It has emerged as the new job and warehouse hub due to its abundance.
ESR Warehousing services are the ideal alternative for any business looking for a warehouse in Bhiwandi. ESR Bhiwandi park is a premier Warehouse in Bhiwandi, Mumbai. Consistent growth, technological advancements, and meticulous planning are its high-quality values.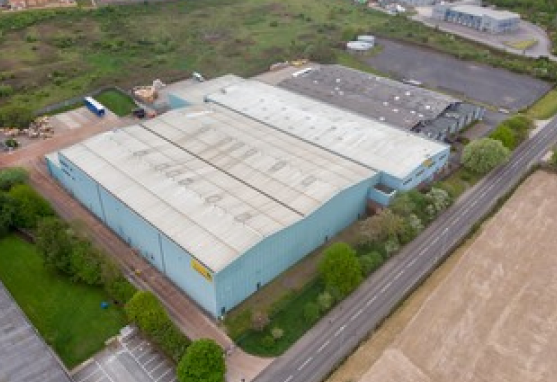 Bhiwandi Region and Warehousing Services
One of the most important suburban areas in and around Mumbai is Bhiwandi. The city is an important commercial and manufacturing centre and substantially contributes to the surrounding area's economy. The area began as an industrial centre associated with the textile industry, but it has since expanded to encompass various types of businesses and logistics sectors. It is one of the largest storage centres in Asia and has some of the largest tech-enabled warehouses, including ESR industrial parks.
The Top Reasons Why Bhiwandi Area is Famous for Warehousing
Well Connectivity Across the State
The town of Bhiwandi has excellent connections to various cities, hotels, schools, banks, and hospitals and an extensive infrastructure network consisting of trains and roadways. MSRTC bus services are extremely busy in this region and ensure a seamless transition to all of Mumbai's neighbourhoods.
Thane railway station, the closest railway station, can be reached by travelling two kilometres. At a distance of 32 kilometres, Chhatrapati Shivaji International Airport. Connectivity is provided to Mumbai, Thane, and Nashik via the Mumbai-Agra expressway, which travels through Bhiwandi. Thane Metro Station on the Line 5 metro link is scheduled to open.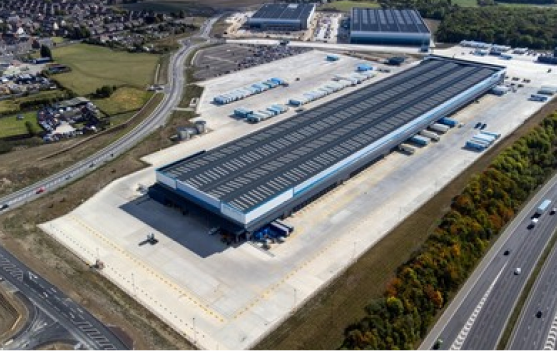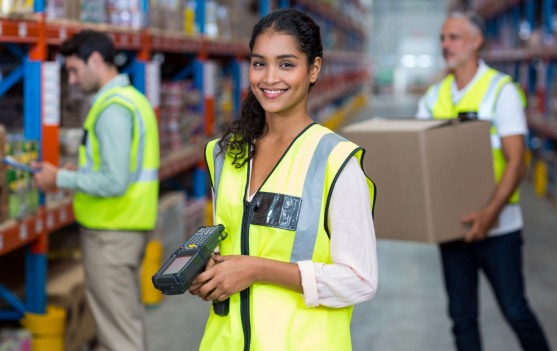 Employment Hotspots in the Neighbourhood
As a result of Bhiwandi's recent emergence as a warehousing centre for Amazon, Flipkart, Myntra, and Pepperfry, several developers of Global Logistics Parks, including ESR, as well as investors, have been drawn to the city to take part in its thriving economy. Additionally, the area is well-known for its thriving textile sector, including some of the country's largest power looms. Due to its proximity to Mumbai and Thane and its inclusion in the MMRDA zone, it offers many job opportunities.
Social & Retail Infrastructure
Schools such as Balaji High School, NES English School, Saraswati High School, and Peli School are located in close proximity to one another. Additionally, important hospitals such as Leela Hospital, Lifeline Hospital, Kashinath Patil Hospital, and Government Hospital are located in the area. In addition, several retail malls, such as Magnet mall and Korum Mall, are located close to the apartments. All these make Bhiwandi a good place to invest and establish warehouses.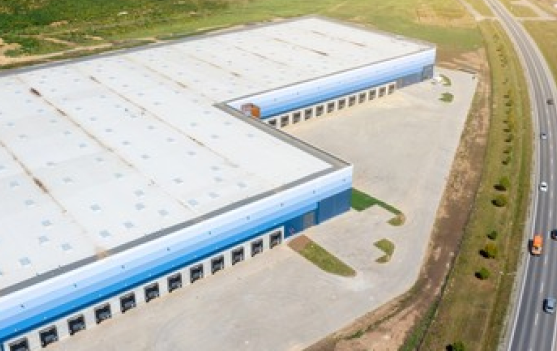 ESR Bhiwandi 2 Logistics Park - The Best in the City
ESR Bhiwandi industrial park, located in Mumbai's northwest corridor, benefits from superior road connectivity to Mumbai, Thane, and Navi Mumbai, allowing for time efficiency and speedier delivery of goods. The company offers a well-established ecosystem for top e-commerce and 3PL firms like Amazon, Flipkart, Reliance Industries, Snapdeal, and FedEx, as well as access to an experienced talent pool from the city, MMR, Central and Western suburbs, Thane, and Navi Mumbai.
The park is built with exquisite architectural frames, like better building utilities, solar cells enabled rooftops and sturdy RCC & civil structures with the best engineering designs. ESR's Bhiwandi warehouse is technologically advanced and well-equipped with various amenities and safety features such as heavy-duty slotted angle racks, hand pallet trucks, reach trucks, stackers, fork lifts, barcode scanners, CCTV coverage, 24X7 power backup, 24X7X365 security, and full fire safety. Further, the company also ensure that its customers get full support from the team through its extensive planning and measures.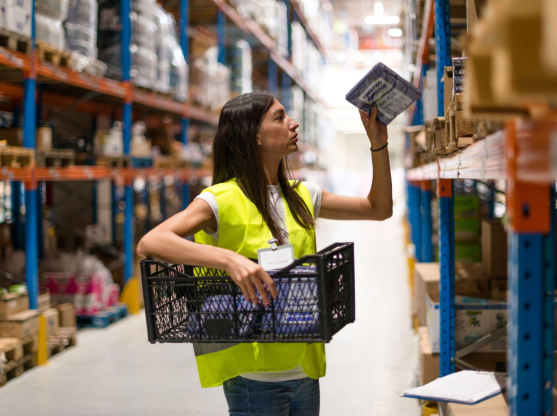 The industries that ESR Bhiwandi Industrial Park serves:
Retail
E-commerce
3PL's Industrial
Manufacturing Storage
F & B Storage
Lifestyle Products
Confectionery
Pharmaceuticals
FMCG
Want to get a closer look at all aspects of ESR warehousing services?
Top Features of ESR's Logistics and Industrial Parks
ESR Smart Packs - The All-round Tracking Application
ESR India is an early adopter of digitally managed spaces for industrial and logistics parks, enabling contactless business processes, safer and more effective park management through the ESR India app.
The app allows renters to request digital services for common facilities, monitor live feeds, book amenities and connects the park with improved security via AI-based cameras.
, the app is designed to provide additional security to combat the pandemic, such as contactless visitor entrances with health declarations and COVID-19 safety information.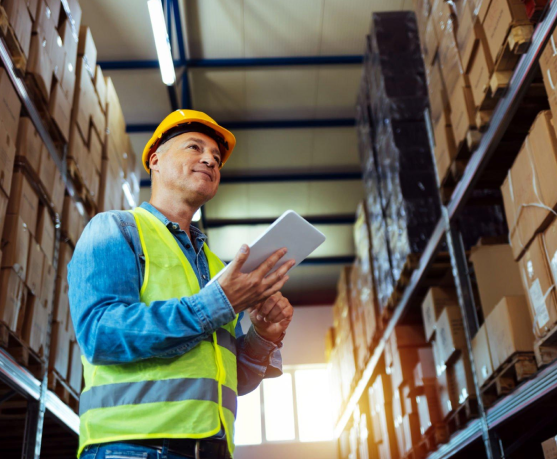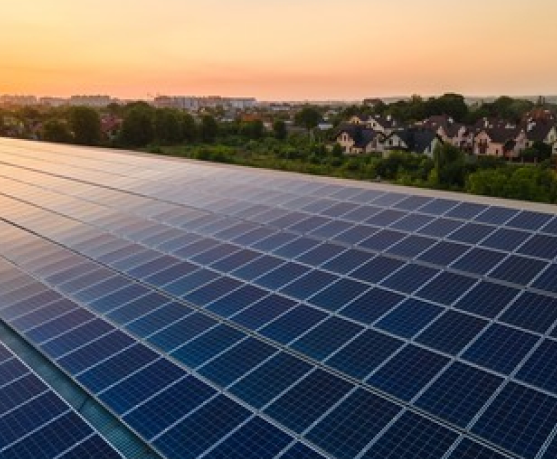 Committed to Green Measures and Initiatives in the Park
The company is committed to green initiatives in operations and strategy in its industrial parks. Guided by sustainable beliefs, the team have actively sought to align all its business strategies, policies and practices, keeping sustainability a priority.
Amongst the first warehouse companies to adopt progressive, sustainable practices, the team is dedicated to minimising its environmental footprint and actively contributing to a green society. ESR's sustainable measures are as follows:
Optimisation and usage of natural light
Energy-efficient industrial parks
Reduced water usage
Responsible waste management
Reduced carbon footprint through the park's efficient traffic management system
Silver rated from IGBC - Indian Green Building Council
Human-centre design Prioritises the Needs of its Users in the ESR Park
The ESR industrial park design is designed per the customer's needs. Each detail in the warehouse was designed with the end user in mind, whether to increase human efficiency and production or to provide a more pleasant and productive working environment. In the design, 3 to 4 % of the roof area is made up of skylights so that the inside may take advantage of natural light.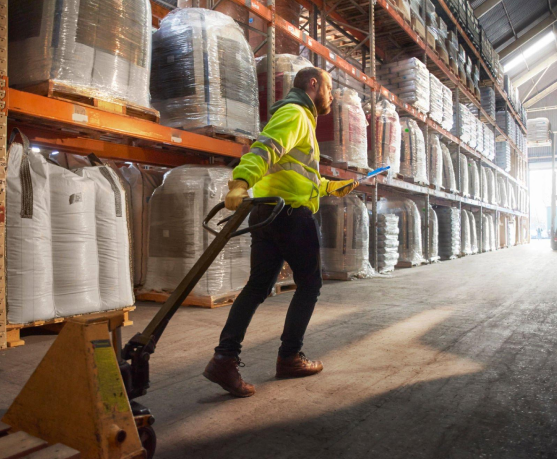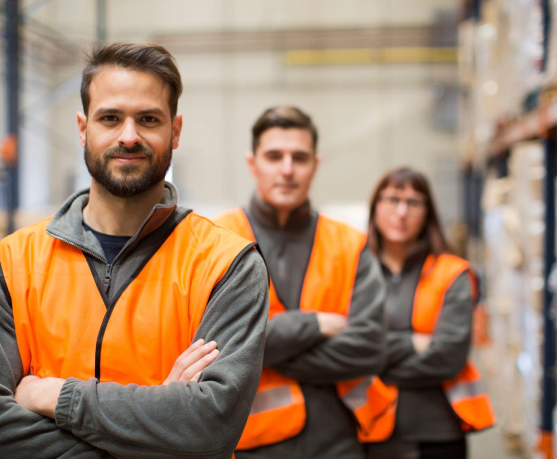 Robust and Edge + Facility Management Services
The management of ESR parks is handled by a specialised facility management team with extensive experience administering high-quality places. While assisting its customers with incident management, upgrades, alterations, and fit-outs, the team take the utmost care to safeguard and maintain the common park infrastructure, amenities, plant, and machinery in its highest quality.
ESR warehousing services in Bhiwandi not only does business for profit, but its services also help to streamline supply chain issues. The industrial parks have a large network of warehouses in all major cities across India, and by leveraging this network, any business can easily reach new heights of success and growth in their respective business segments.
ESR Group has created a sustainable green initiative with an in-house dedicated technology team to provide smooth customer onboarding and a dedicated team of auditors for centralised inventory control across its network. We offer training and information-sharing events for our team every month to keep them up to date on the latest market trends and best practices.

&nbsp 91+ 9627233333 &nbsp &nbsp

&nbsp ind_leasing@esr.com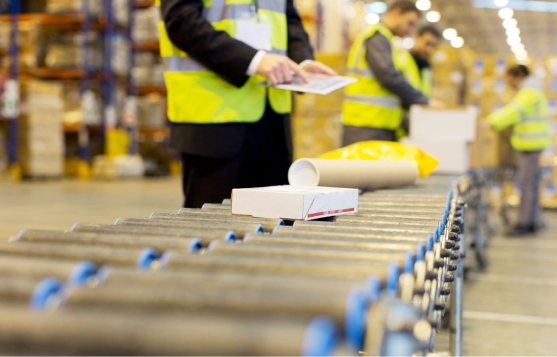 Frequently Asked Questions
Bhiwandi is also close to the international airport (39 km) and the Jawaharlal port (60 km), allowing for easy transportation of products. Because it is closer to the airport, businesses worldwide may build warehouses and factories here, facilitating economic growth.
Due to its low setup costs and versatility, single stacking is ESR warehouse's most often used storage technique. This approach keeps and handles pallets directly on the floor space rather than using dedicated storage equipment.
The exact address is: ESR Bhiwandi 1 Village Kurund, NH3 Mumbai-Nashik Expressway, Before Padgha Toll Naka, Taluka Bhiwandi, District Thane, Maharashtra India 421101.
The top site advantages are: smart, sustainable and human-centred design and the park currently offers over 1.3 MN sq. ft. in Bhiwandi.
In ESR Group, standard buildings can be delivered between 10-12 months after the payment.