Experience Next-Gen Eco-industrial Parks in India by ESR Group
The industrial sector is a major contributor to India's spectacular economic growth, and both the Indian government and the industrial sector are paying significant attention to sustainable development.
Eco-Industrial Parks in India (EIPs) are sustainable, green industrial parks that integrate environmental protection and resource efficiency into their design and operations. Eco-Industrial Parks in India promote economic development while protecting the environment and natural resources.
How Does Eco-Industrial Parks Benefit?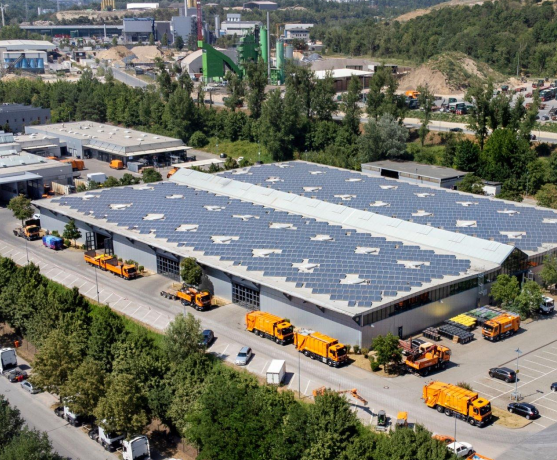 EIPs are developed and constructed following the ideals of the circular economy and industrial symbiosis, and they encourage resident enterprises to collaborate in managing environmental and resource challenges such as energy, water, and materials.
The establishment of eco-industrial parks has become an official national policy in various nations.
The policy aims at infrastructure initiatives and fostering symbiotic relationships and utility sharing.
However, only a few local programs are geared to promote symbiosis and utility sharing. One of the tangible applications of industrial ecology is the design of eco-industrial parks.
According to various theories, the effective establishment of eco-industrial parks may lead to major improvements in the collective environmental performance of firms.
The practical basis of eco-industrial parks, however, remains relatively shaky.
However, EIPs offer a variety of benefits to businesses, including:
Reduced operating costs.
Improved environmental performance.
Enhanced social and community engagement.
EIPs also offer a range of benefits to the wider community, including:
Improved air and water quality.
Reduced noise and light pollution.
Enhanced recreation and tourism opportunities
Why does ESR Group Rank Above All?
ESR Group's in-house team now provides a completely integrated service that drives customer-centric solutions, active asset management, efficient park management, and a strategic approach to real estate investment management - giving form to future solutions and places. ESR Group joined the Indian market with an unrivaled team of experienced individuals intent on transforming India's industrial and logistical landscape. We have swiftly grown to fifteen locations around the nation. If you are interested in developing an EIP, there are several things to consider, and ESR Group checks all the boxes for that.
EIPs can be developed in urban, suburban, or rural areas. Consider the location of your business and the surrounding community when choosing a site for your EIP.
EIPs require access to basic infrastructures, such as roads, water, and sewerage. Make sure the site you choose has the necessary infrastructure in place.
Check with your local planning authority to see if the proposed site for your EIP is zoned for industrial use.
You will need to obtain the necessary permits and approvals from your local authorities before you can begin developing an EIP.
Eco-Industrial Parks in India
Eco-Industrial Parks in India offers many benefits to businesses and the wider community. If you are interested in developing an EIP, there are several things to consider, including location, infrastructure, and zoning.
Ensure you obtain the necessary permits and approvals from your local authorities before developing your EIP.
With ESR Group, get the meticulously planned infrastructure in a fast-growing industrial hub.
Go Green & Do your part for the planet with ESR India!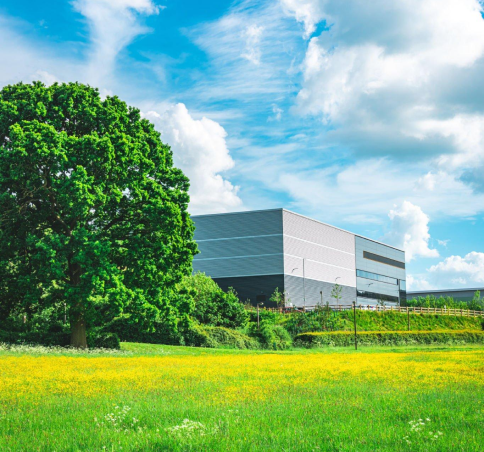 Frequently Asked Questions
Leasing space in an eco-industrial park can vary depending on the size and location of the park. However, it costs between Rs. 100 and Rs. 200 per square foot to lease space.
Eco Parks serve as a medium for reconnecting with nature and understanding the system required for innovative and resilient problem-solving. An Eco Park is about more than simply preservation; it is about restoring natural conservation and transforming both the social and environmental landscapes on a global scale. ESR Group ensures all the above objectives are taken care of.
The minimum size of a factory that can set up shop in an eco-industrial park is typically around 10,000 square feet. However, this may vary depending on the park's location and amenities.
Eco-Industrial Parks offer several benefits, including
Reduced pollution and environmental damage
Reduced energy consumption, and greenhouse gas emissions
Improved air quality
Reduced waste production and improved waste management
Increased job opportunities and economic development