ESR Taloja MIDC Industrial Park - Sustainable and Premium Industrial Destination
Navi Mumbai has recently been in the news due to the significant developments built in this Mumbai satellite city. Among these are the Navi Mumbai International Airport, the Trans-Harbour Link, and the Metro. Several areas in the vicinity of these projects, previously thought to be far from the main metropolis, are now hoping to gain from the huge development drive these projects will bring about.
Taloja MIDC is a manufacturing hubspot with many prime industrial parks. ESR Group park is one of them, which delivers the best warehousing services to its clients. It is the largest Asia-Pacific-focused logistics real estate platform by gross floor area(GFA), the value of the assets owned directly, and the capital and investment it manages.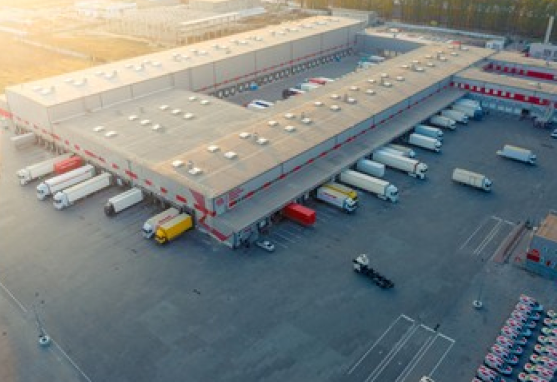 Taloja MIDC Parks in Maharashtra: An Overview
Taloja is regarded as one of the best real estate markets in Navi Mumbai (Maharashtra). Investors have always preferred Maharashtra since they set up their units in the Taloja MIDC region.
For decades, it has been a reflection of India's development. The Maharashtra Industrial Development Corporation (MIDC), a government project, assures the prosperity of industrialisation in Maharashtra. Currently, MIDC has established 289 industrial areas in Maharashtra. MIDC provides leasehold land for 95 years. MIDC Taloja Industrial Area, MIDC Patalganga, MIDC Vile-Bhagad, MIDC Roha, and MIDC Mahad are the district's five major industrial areas. Among them, MIDC Taloja industrial area is one of the Maharashtra Industrial Development Corporation (MIDC) selected Chemical Industrial Areas.
ESR Logistics and Industrial Park:
The Pioneer in Warehousing Services
The ESR logistics park can be reached quickly from Mumbai, Navi Mumbai, and Thane because of its convenient location on Khoni Taloja Road, which puts it in close proximity to Taloja MIDC and the JNPT port. It also has a thriving industrial ecosystem and is located nearby. Major infrastructural construction projects are underway in and around this reputable industrial park to transform this area into an important centre for the manufacturing industry. With technology-enabling systems and green initiatives, the ESR group delivers the best and complete warehousing services to its customers across the country.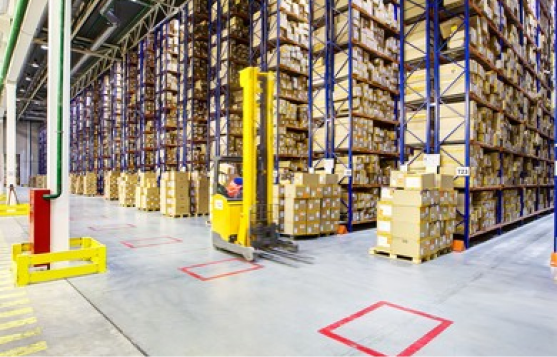 ESR Lodha Industrial Park - Spaces and Logistics Solutions
A cutting-edge industrial and logistics park is situated in Palava and adjacent to the Taloja area under MIDC. The ESR park has a strategic location that provides good access to Mumbai, Navi Mumbai, and Thane. It is backed by an established ecosystem and ultra-edge facilities that accommodate efficient industrial infrastructure.
The industries that ESR Group's Parks serve:
Electronics
Cold Chain Logistics
FMCG Energy
R &D centres
Pharmaceuticals
Auto-ancillary
3PL
E-commerce
Packaging Industries
Training and Development
Light Industries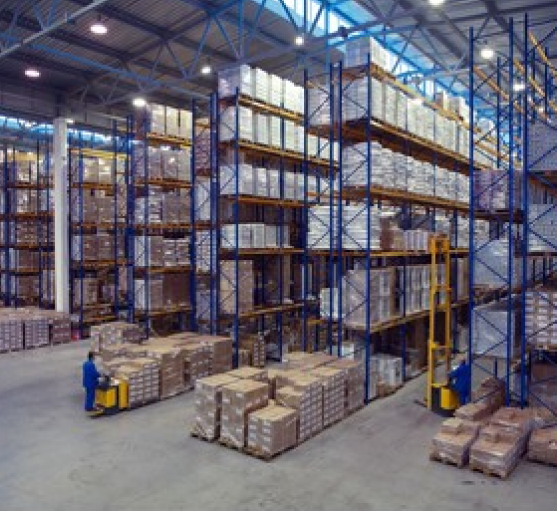 The Perks of Employing ESR Lodha Park Near Taloja MIDC
Good Connectivity
The logistics and industrial park is located on Khoni Taloja Road, near Taloja MIDC. Access road measuring 30 feet from the Khoni-Umberli phata in the north and an access road measuring 90 feet from the Taloja MIDC in the south. It connects to various major parts of the city, like the upcoming Navi Mumbai International Airport, domestic airport, Upcoming Taloja-Diva-Dombivali-Kalyan Metro, Taloja railways station, Mumbai Pune expressway, JNPT port, and many upcoming projects.
Further, the industrial region is close to Navi Mumbai, Thane, Nashik and Panvel. It is a fully developed industrial area with industries engaged in various industrial operations. Chemical, food and fish processing, dairy products and cold storage, and engineering are the most important industries.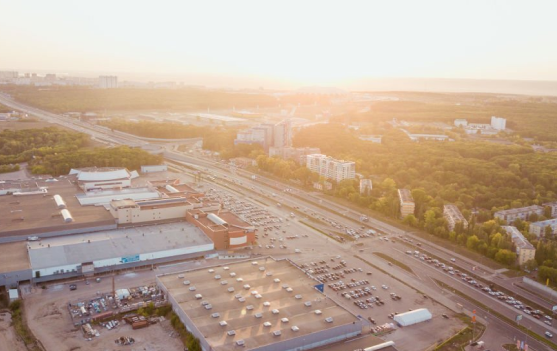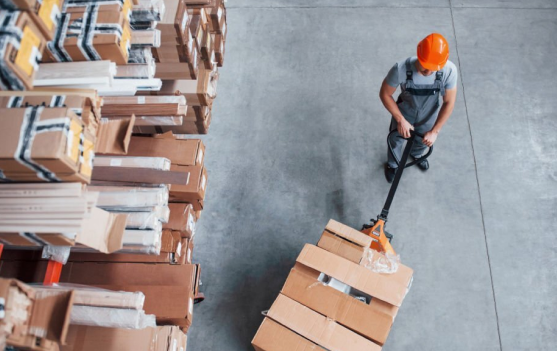 Skilled Workforce in the Warehouse Site
Warehouse workers play a vital part in the logistics industry because they are the driving force behind a warehouse's smooth operation. In ESR Group, the workforce is extensively trained to perform all operations. The workforce's prime responsibility is to ensure proper maintenance of the facility and all the machines. Hygiene, as well, is an important part, where the team in ESR Group make sure that the area is properly cleaned and sanitised regularly. From forklifts and conveyor belts to cranes, and overall warehouse conditions, the warehouse worker training program ensures that the warehouse is in top-notch condition and highly maintained.
Sustainable Measures in the ESR Park
IGBC (Indian Green Building Council) has already pre-certified the ESR Lodha park as Gold in the sustainability measures. The ESR park has solar panels installed on the roof that decreases electricity usage. Through these measures, you can save up to 25 per cent on operational costs by reducing your water and electricity consumption in the park.
The ESR Group's warehouse management system (WMS) enables the digital coordination of stores, distribution centres, and warehouses and the coordination of shipping and transportation. Improved inventory control using a reliable warehouse management system allows green warehouses to run with the optimal amount of merchandise, minimising superfluous inventory and maximising storage space.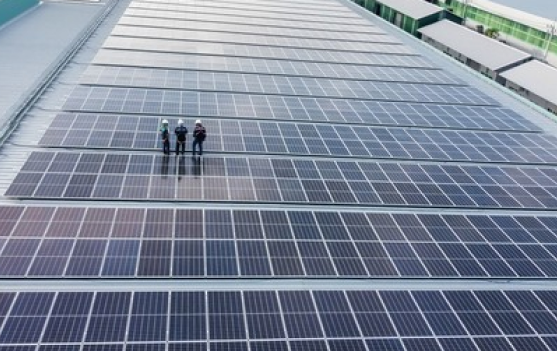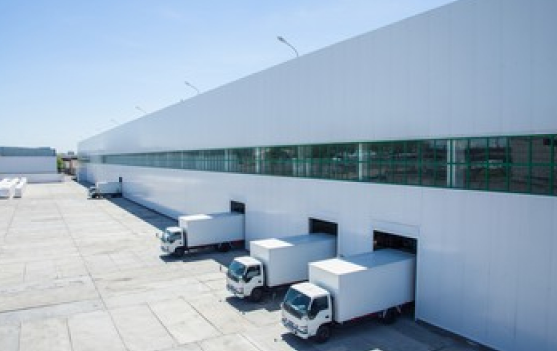 Ready For Leasing Warehousing Services
ESR's Lodha industrial park conventional structures areas are built-to-suit and custom-designed space solutions. As a client, you can easily lease the warehouse with no hassle. At ESR Group, the team believe in cultivating long-term partnerships with its customers. This is also advantageous to both parties involved. During the lease transaction, development, delivery, and maintenance of all of our facilities, the workforce of ESR works hard to ensure that our customers have a smooth experience without any complications.
Top Elements of ESR's Sustainable Measure in the Industrial Park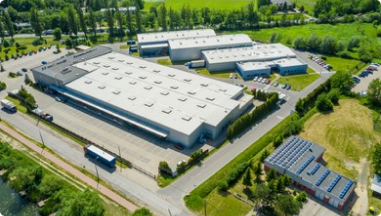 Insulated Building Designs
Insulation in buildings can save energy and increase worker comfort. Many manufacturing units in ESR Lodha park demand insulated building designs to reduce pollution levels in the warehouse.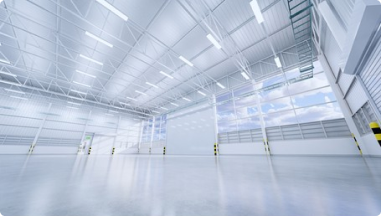 Perfect Lighting
In 88% of cases of ESR Group, it has efficient lighting known as T5 or T8 fluorescent or LED. The manufacturing units are speeding up LED adoption, which was at 27% at the end of 2018, with a goal of 100% LED illumination by 2030. All warehouses in the ESR Group have LED lightings that ensure better lighting and less harm to the environment.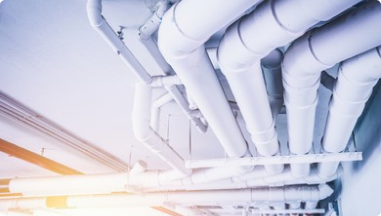 Landscaping and Water Usage
It is one of the warehouse management's prime duties to maintain its aesthetic value. This can be done by adopting water-efficient landscaping measures. Rainwater harvesting, plumbing fixtures to reduce interior water use, and sensors to monitor water usage are some of the great features of ESR Group's landscaping and water management systems.
ESR Group does not invest additional costs to make their products environmentally friendly because sustainable features are already included in their building designs.
Investors can inquire about the number of certificates ESR Group possesses and the features essential for ensuring tenants keep their employees. The company's various state-of-the-art building designs, and sustainable measures attract investors to the ESR's parks near Taloja MIDC regions. Moreover, we believe in serving our customers with great facilities to ensure a smooth experience in the ESR warehouse.

&nbsp 91+ 9627233333 &nbsp &nbsp

&nbsp ind_leasing@esr.com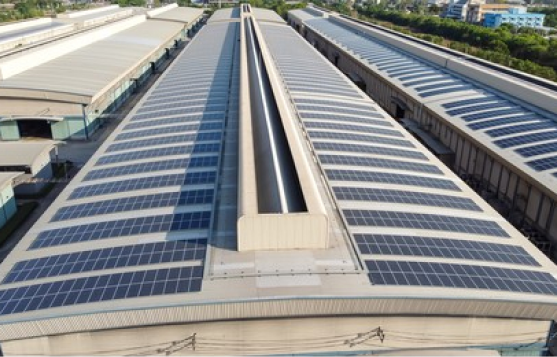 Frequently Asked Questions
A sustainable warehouse is one that uses a variety of waste-reduction initiatives and energy-saving methods to have a low impact on the surrounding environment.
Warehouse Services in ESR industrial parks include: the storage of goods, wares, or commodities for hire or compensation, loading, packing, sorting, stacking, wrapping, distribution, and delivery of such items.
Warehousing is the backbone of any company that deals with the sale of tangible goods. Warehouse management, WMS, and WMS-enabled services or operations are the three pillars of the warehousing logistics industry.
The total area under ESR Lodha is 88 Acres, 1.9 mn sq. ft., accommodating various businesses.
Yes, the ESR Group provide one of its expert technical members on the site for the smooth performance of warehouse services.