Why a Warehouse in Mumbai Can Be Ideal for Your Business
E-commerce and social media have added a new layer to the layman's shopping experience. With the option to stay within the comforts of one's home and browse for whatever products catch one's eye, shopping habits have also changed drastically. Physical stores are losing customers to online businesses; thus, companies are taking their services to the web. As shipping forms an integral part of the online business model, a warehouse in Mumbai is the best investment an online store can make.
Why Is a Warehouse In Mumbai the Best Investment?
Mumbai is one of the busiest cities in India, buzzing with activity from various industries. The geographical and strategic advantages of the city include proximity to Nhava Sheva and access to a well-connected highway network.
Seeing a lot of freight traffic and having feasible real estate prices also helps businesses in the city. Being a gateway to imports in the country, warehouses in Mumbai city can help your business reach out to more customers than you imagine.
Most of the Mumbai population works in the service industry, so consumption in the city is skyrocketing daily. Retail spending is on a steady climb, thanks to e-commerce. With this boom in online shopping, businesses need storage warehouses that are strategically close to consumer hotspots.
With Mumbai being a city that moves fast, shipping and delivery in the city also need to be instantaneous. This makes the location of warehouses a crucial point when it comes to beating out the competition in the e-commerce market.
Finding people to build a warehouse team is effortless in a city like Mumbai. Even for warehouses located in Bhiwandi and Panvel, the residents have collaborative projects with warehouse owners to boost the local economy.
The locations on the outer borders of Mumbai are close to the states like Goa, Tamil Nadu, Kerala, Andhra Pradesh, and so on. The city usually sees a vast influx of workers from these regions throughout the year. Since most of these workers are skilled, the logistics and maintenance of warehouses are taken care of.
Being highly consumer-driven, the densely populated Mumbai has a plethora of options in terms of warehouses. There are clusters spread across Kasheli, Kalher, Purna, Dapode, Mankoli, Vadape, and Padgham that are great choices for a warehouse site. The warehouse rent in Mumbai may seem steep to some businesses, but it is worth the investment. These warehouses available are not only located in ideal sites, but they also have state-of-the-art facilities.
How Can a Warehouse in Mumbai Help a Business?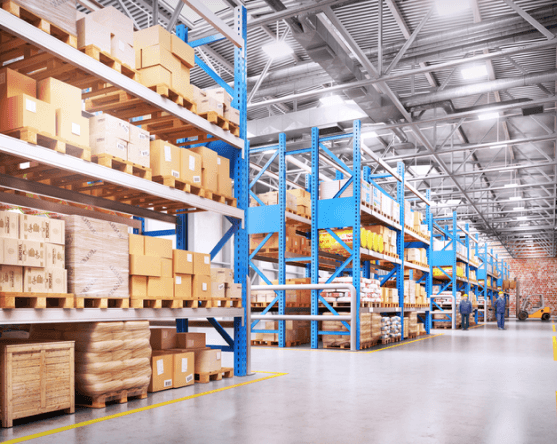 Unlimited Growth Potential
There is a warehouse suiting everyone's needs in Mumbai. You can start with a small and affordable and gradually expand to include more warehouse units as your business flourishes. The dynamic market of Mumbai assists every business in finding a target audience and succeeding in their niche.
Flexible Rates
Depending on the size and kind of warehouse your business needs, there are multiple options that you can explore. From a small warehouse with basic amenities to a sprawling storage space equipped with cold storage and parking facilities, the choices are endless, and so are the rates. With a trusted agent, you can snag covetable spaces in the best locations for affordable rates.
Modern Facilities
The term warehouse or storage space may bring an image of a dank and mouldy basement to mind, but that is a matter of the past. ESR ensures that all the spaces enlisted for lease are in the best shape with amenities included. Depending on your requirements, you can find digitalised inventory tools, high security, and the assistance of AI in your warehouse.
Client Satisfaction
When your goods are stored in well-maintained warehouses located in the best spots in Mumbai, it adds to the image of your brand. As your clients receive the best from your establishment, it is only natural that they become satisfied with your brand.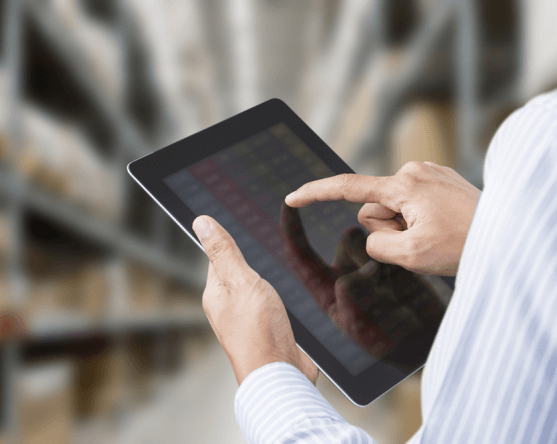 Frequently Asked Questions
The average warehouse rent in Mumbai comes between Rs. 40,000 and Rs. 11,00,000 each month. Depending on the location, size, and amenities available in the warehouse, the rent varies greatly.
Per industry standards, renting a warehouse for a period shorter than three months is considered short-term storage. Contracts that avail space for three months or more are considered long-term storage options. Your agent can help you choose an option that is right for you.
The best location for a warehouse is determined by each client's needs. Depending on the budget, best markets, accessible routes, and other such factors, the suitability of a warehouse changes. It is best to discuss with an ESR agent before picking a warehouse in Mumbai.